Who are the IPCS Staff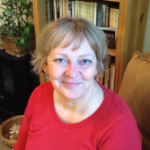 Margaret Bazely 
Margaret is a Co-Director of IPCS. She is an experienced therapist with adults and children. She has lectured in counselling and human relations in colleges and universities, including Church Army College, and worked in Professional Standards for BACP. Margaret enjoyed five years as a College Chaplain and is Methodist Local Preacher living in beautiful Derbyshire. Her fervent hope is to enable as many folk as possible to receive and provide reflective space and supervisory support in pastoral ministry in church and community.
BA, PGCE, Dip Psychodynamic Counselling, Dip Pastoral Theol: MBACP Snr Reg (accred) & Trainer (retired), UKRCP,  APSE Snr Educator & Trainer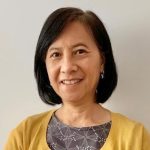 Anissa Chung 
After a career in teaching, Anissa is now an experienced BACP accredited therapist, an UKCP registered psychotherapist and Supervisor. She has a well-established private practice for adults, and offers pastoral supervision to those who work in a church setting. With her role as counselling coordinator for Leicester Diocese, she has also been made aware of the challenges in pastoral ministry. Besides clinical work,  Anissa has been a trainer to MSc level at the Sherwood Institute, Nottingham for the past 11 years. She finds it exciting to accompany all who want to explore their own journey, to experience personal and professional growth and transformation.
MSc Integrative Psychotherapy, PGCE, BSc, PG Dip Supervision; MBACP Reg (accred), UKCP Reg Psychotherapist & Supervisor,  APSE Snr Accred Supervisor
Dr. Deanne Gardner
Deanne is a Psychotherapist and clinical supervisor and is registered with the UKCP. She has an MA in Humanistic Person-centred Psychotherapy and a Professional Doctorate in Counselling. Deanne's experience includes working within a secondary school as a school counsellor and with a charity working with adults who had experienced childhood sexual abuse and included working with individuals who were in prison. She has an established private practice working with individuals and couples. Her clinical practice includes offering a reflective space to individuals who work within settings in which they hold pastoral and managerial positions. Deanne has a passion for encouraging dialogues around diversity and the experience of difference in group settings. Deanne is married to a church minister and is a member of a Pentecostal Church. Her doctoral thesis explored the emotional demands made on clergy wives.
DProf. Counselling, MA Humanistic Person-centred Psychotherapy, UKCP Reg Psychotherapist & Supervisor, APSE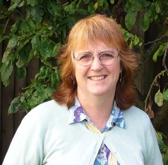 Chrissie Hosking        
Chrissie is an experienced psychotherapist, pastoral supervisor and trainer. She has an independent practice in the East Midlands. Chrissie has experience of using and encouraging others to develop their reflective practice, firstly as an Occupational Therapist in the NHS and voluntary sector, then over the past 10 years she has been involved in offering pastoral supervision / reflective practice to clergy and others involved in pastoral care. 
MA, BSc, PTSTA, Dip. Sup; UKCP Reg Psychotherapist and Supervisor, Cert. Coaching & Mentoring, APSE Snr. Accred Supervisor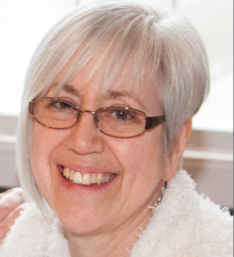 Dr. Ruth Layzell
Ruth is a Co-Director of IPCS and a Director at the Sherwood Institute in Nottingham. Ruth has a background in social work, counselling and theological education and has a passion for using psychological and theological skills to resource and support Christians involved in all kinds of pastoral ministry. She completed a doctorate in practical theology in 2015 looking at the pastoral accompaniment of people experiencing psychological and spiritual extremity.
DProf. Pastoral Theology, MA, BA, CQSW; MBACP Reg (accred), APSE
Rev. Nick Swanson
Nick has been a Baptist Minister, overseeing and delivering pastoral care, for 25 years. He has worked as a tutor with Acorn Christian Listening, as a Bridge-Builders' mediator and has trained in Spiritual Accompaniment and Pastoral Supervision. Nick currently serves at Whetstone Baptist Church in Leicestershire and helps to train spiritual directors as part of the team at Launde Abbey. Nick is married to Sue, who is a clinical educator in the NHS. They have 2 grown up children and one granddaughter.
BD, Dip Pastoral Studies, Cert Pastoral Supervision, APSE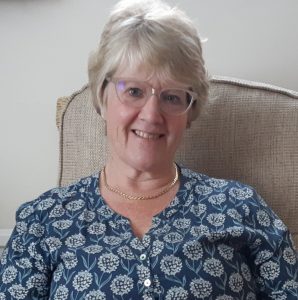 Helen Walley
Helen started her journey in counselling and then supervision over 2 decades ago after returning to England from living in Asia.  Through working in a diverse variety of settings in Europe and UK Helen is now an experienced BACP accredited therapist, a counselling supervisor and a pastoral supervisor with a private practice in the East Midlands.  She trained 5 years ago with IPCS.  As a C of E reader and with a husband in parish ministry, she is aware of the challenging demands of ministry and service in different contexts and is committed to walking with others in training and supervision, encouraging the development of reflective and safe spaces for personal and professional growth.  She has two sons and a grand-daughter.
BA, Adv Dip in Pastoral Studies, Dip Person-centred Counselling & Psychotherapy, Adv Dip CBT Methods, Dip Counselling Supervision, Cert Pastoral Supervision, MBACP Reg (accred), APSE